Weakly venomous, may require medical treatment
Common
Growing to roughly 85cm (Avg 60cm)
A quite interestingly coloured snake that can be found here in South East Queensland. This snake is known to feed exclusively on the 'Blind Snake', and displays similarly nocturnal habits. These snakes are not known to pose a threat to people and bites rarely occur, however they may mimic the 'Stephens Banded Snake' in appearance, which is highly venomous. When disturbed, the Bandy Bandy bends its' body into a series of raises 'loops'. After each breeding season pregnant females give birth to approximately 8 eggs.
SEE ALSO: STEPHENS BANDED SNAKE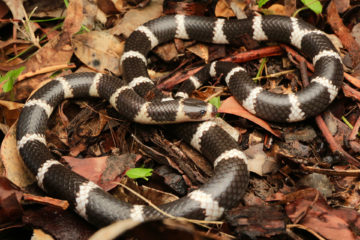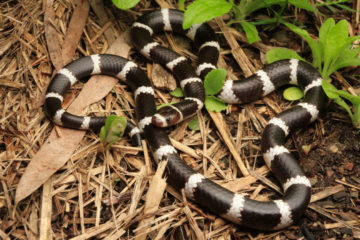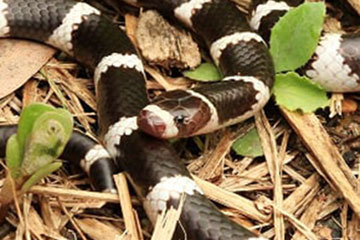 It's important to realise that many species of snake can vary in colour, pattern and size. This often makes it very hard to make a positive identification of the snake. You should always assume that a snake is highly venomous, keep your family and pets at a safe distance and call a Gold Coast snake catcher.