Reedy Creek Snake Catcher
Do you require assistance with a snake in Reedy Creek?

Our entire team has been thoroughly trained and qualified to capture and relocate all reptiles, including venomous snakes and goannas. We make every effort to provide thorough and comprehensive service while maintaining a high level of safety on your property. Additionally, we believe education plays a crucial role in our service, and we work hard to provide our clients with useful information about our local species as well as advice on how to avoid negative interactions with them.
We will make every effort to arrive at your location as soon as possible after being dispatched to ensure that your situation is resolved and all dangers are mitigated. We only ask that you keep an eye on the snake or where it last disappeared from a distance until we arrive if possible.
For advice or to request the assistance of a Reedy Creek snake catcher contact 0423 866 017. Remember our advice is always free, no matter what time of day it is.
Your local Reedy Creek snake catcher offers services such as emergency snake relocations, roof and property inspections, reptile awareness consultations and over the phone reptile identifications. For more information contact us via the number above or for less urgent enquiries you can email us at southeastreptilerelocations@outlook.com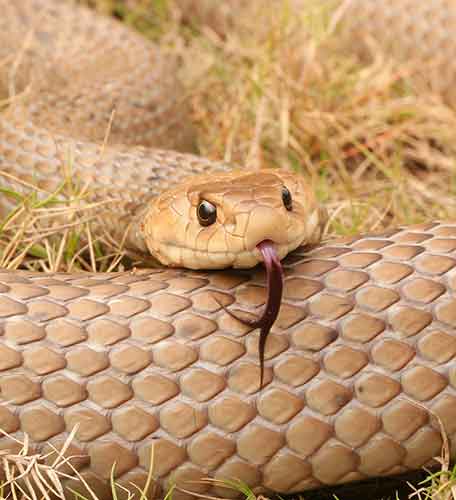 Why Call Your Local Reedy Creek Snake Catcher?
Available 24/7
Call us 24 hours a day, 7 days a week including public holidays.
Affordable Rates
Our rates are generally the lowest available on the Gold Coast.
Fast Response
We are located nearby and can be at your premises in no time at all.
Professional
Highly experienced snake catchers. Fully Licensed and insured.
Looking for a Reedy Creek Snake Catcher?
Snake & Lizard Relocation
Gold Coast snake and lizard catching service. 24 hours a day, 7 days a week including public holidays. Cheap rates. Easy payment options.
Snake & Lizard Identification
Do you want to identify a Gold Coast reptile? Check out our reptile identification pages. Send us your photos. Our identification service is completely free!
Roof & Yard Inspections
Thorough inspections of properties and roof spaces to determine whether or not snakes are present and where they are most likely to be found.
Our Local Gold Coast Snakes
South East Reptile Relocations
Reedy Creek Snake Catcher
Contact Us
0423 866 017
24 Hours / 7 Days
ABN 57 943 983 661