Our Pimpama snake catchers have undergone extensive training in the safe relocation of all reptiles, including both nonvenomous and venomous snakes, goannas and turtles. Our industry experience allows us to provide a fast, professional and comprehensive service while ensuring the complete safety of our clients, team and reptiles themselves. Furthermore, our team believes that education is an important part of our service and strives to provide constructive advice and information on our local species and how you may avoid negative interactions with them.
Once dispatched our snake catchers strive to reach all clients within the fastest possible response timing to ensure that your situation is quickly resolved and all dangers are mitigated.

Our Pimpama snake catcher provides services such as 24 hour snake relocation & identification, property & roof inspections and snake awareness consultations. All actions taken on behalf of our Pimpama snake catcher are approved by the Queensland Government and carried out by appropriately licensed, trained and insured consultants.

Contact your local Pimpama Snake Catcher on 0423 866 017 for advice, snake identification, and assistance with unwanted reptiles. Services are provided 24 hours a day, seven days a week, including holidays.

Alternatively for less immediate enquiries feel free to email us at southeastreptilerelocations@outlook.com and we'll get back to you as soon as possible.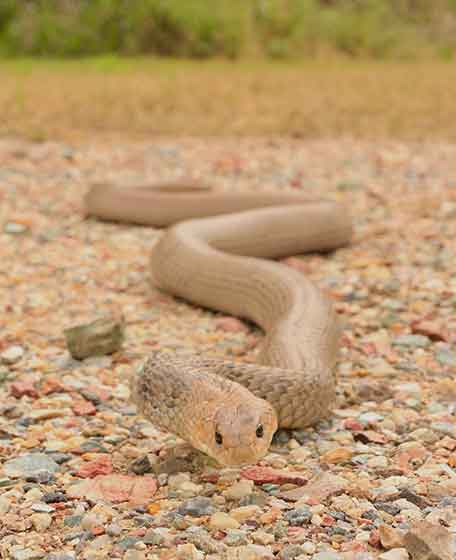 Why Call Your Local Pimpama Snake Catcher?
Affordable Rates
Our rates are generally the lowest available on the Gold Coast.
Fast Response
We are located nearby and can be at your premises in no time at all.
Available 24/7
Call us 24 hours a day, 7 days a week including public holidays.
Professional
Highly experienced snake catchers. Fully Licensed and insured.
Need a Pimpama Snake Catcher NOW?
Local Pimpama Snakes
The Pimpama area is largely covered by native vegetation and sugar cane crops and it is home to several snake species including the Eastern Brown Snake, Red Bellied Black Snake and Common Tree Snake. Snakes are not limited to these habitats however with individuals frequently venturing into more residential areas where they can occasionally pose as a threat to humans, pets and themselves. The highly venomous Eastern Brown Snake for example is a frequent backyard visitor throughout Pimpama because it prefers man-made shelter sites such as rock walls and holes beneath concrete slabs.

Though snakes will generally try to avoid us, encounters with humans are unavoidable from time to time. If you discover an unwelcome and potentially dangerous snake around your home or business our Pimpama snake catcher has got you covered.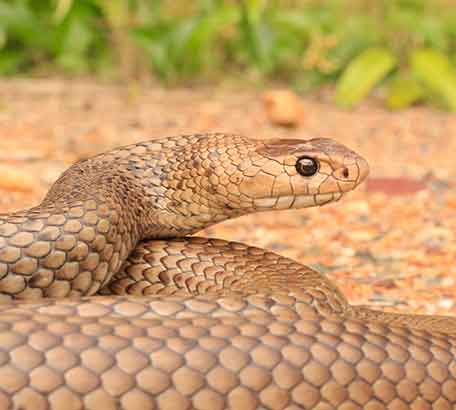 Snake & Lizard Relocation
Gold Coast snake and lizard catching service. 24 hours a day, 7 days a week including public holidays. Cheap rates. Easy payment options.
Roof & Yard Inspections
Thorough inspections of properties and roof spaces to determine whether or not snakes are present and where they are most likely to be found.
Snake & Lizard Identification
Do you want to identify a Gold Coast reptile? Check out our reptile identification pages. Send us your photos. Our identification service is completely free!
Gold Coast Snakes
There are 27 species of terrestrial snake found in South East Queensland. Be sure to check out our snake identification page. Send us your photos. Our snake Identification service is always FREE!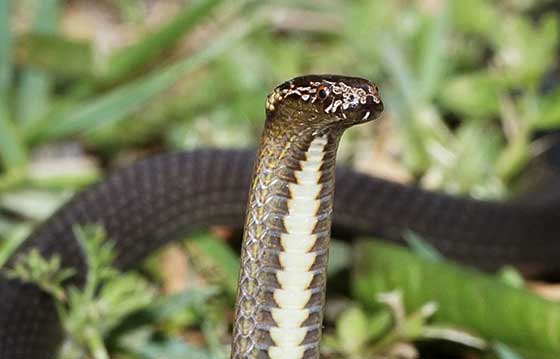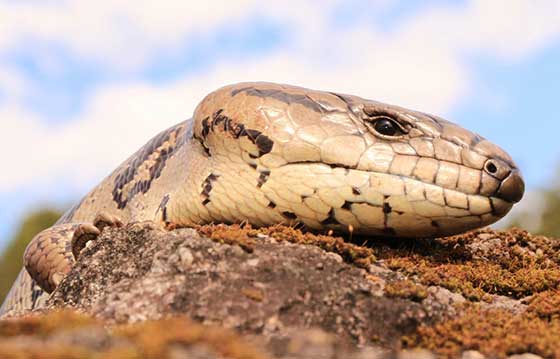 Gold Coast Lizards
There is quite a diverse range of lizards in South East Queensland. Be sure to check out our lizard identification page. Send us your photos. Our lizard Identification service is always FREE!
Our Local Gold Coast Snakes
South East Reptile Relocations
Pimpama Snake Catcher
Contact Us
0423 866 017
24 Hours / 7 Days
ABN 57 943 983 661