Got a snake in the house and need an Ormeau snake catcher straight away? Call Mitch now on 0423 866 017
If a snake has decided to take up residence at your home, call your local Ormeau snake catcher now. South Coast Reptile Relocations is owned and operated by reptile enthusiast Mitch Thorburn, and provides reliable and affordable service to all suburbs in the local Ormeau area. Mitch is professionally trained and licensed to handle all non-venomous and venomous snake species. We service all Gold Coast suburbs including Ormeau, Ormeau Hills, Yatala, Kingsholme and Pimpama.
Snakes are particularly active in Ormeau between September and February as they seek food and a partner to breed with. They can often be found in rock walls, heavy vegetation, and under any ground lying debris. You should never attempt to catch a snake. Not only is it illegal, it's extremely dangerous. If you live in Ormeau, Yatala, Pimpama or one of the surrounding suburbs, we can have a local snake catcher at your home in the shortest possible time, 24 hours a day, 7 days a week.
If you need an Ormeau snake catcher asap give Mitch a call now on 0423 866 017
---
So Why Do Ormeau Residents Love Us?
Professional Snake Catcher
Friendly Reliable Service
Realistic Prices
We Want Your Business
Rapid Response
24 Hours a Day – 7 Days a Week
Fully Licensed
Damage Mitigation Permit
---
The Gold Coast is home to the following snakes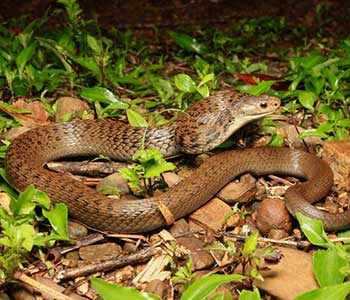 ---