Do you require an Ormeau snake catcher right now?
South East Reptile Relocations is the company to call if you need a local Ormeau snake catcher quickly. All consultants are licenced and extensively trained to handle both non-venomous and venomous snakes.
We provide dependable and affordable services such as 24 hour snake removal, roof and property inspections, and reptile awareness consultations. Our rates are generally the most affordable on the Gold Coast. Cash, credit card, or direct credit are all acceptable modes of payment.
All actions completed on behalf of South East Reptile Relocations have been approved by the Queensland Department of Environment and Heritage Protection.
Since we are located nearby and service Ormeau and surrounding suburbs, we can have a snake catcher at your home in the shortest possible time. Snakes are generally more afraid of you than you are of them. Simply keep a safe distance and a close eye on the snake and give your local Ormeau snake catcher a call. We are available 24 hours a day, 7 days a week including public holidays.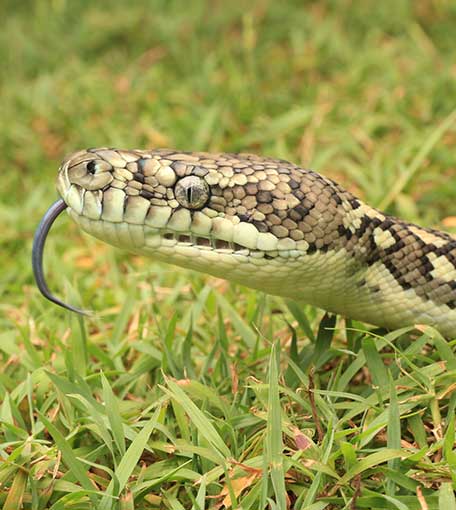 Why Call Your Local Ormeau Snake Catcher?
Affordable Rates
Our rates are generally the lowest available on the Gold Coast.
Fast Response
We are located nearby and can be at your home in no time at all.
Available 24/7
Call us 24 hours a day, 7 days a week including public holidays.
Professional
Highly experienced snake catchers. Fully Licensed and insured.
Need an Ormeau Snake Catcher NOW?
South East Reptile Relocations
Ormeau Snake Catcher
Contact Us
0423 866 017
24 Hours / 7 Days
ABN 57 943 983 661