Weakly venomous, may require medical treatment
Common
Growing to 1m (Avg 60cm)
Like all crowned snakes, these guys are not frequently encountered due to their scarce and nocturnal behaviour. Golden Crowned Snakes are almost purely lizard specialist feeders, and can be found in both well wooded and urban areas, wherever lizards are abundant. The Golden Crown's threat display is to raise their head and readily mock strike (With their mouth closed). These snakes are very uninclined to bite, however they should still be left alone. After each breeding season pregnant females give birth to between 2 and 15 eggs.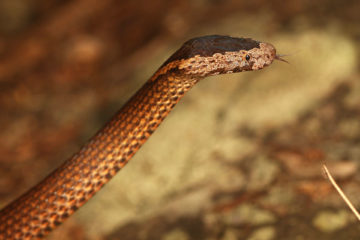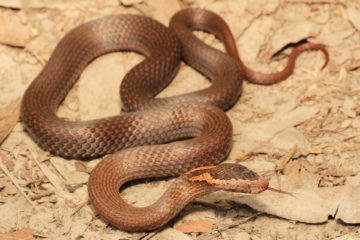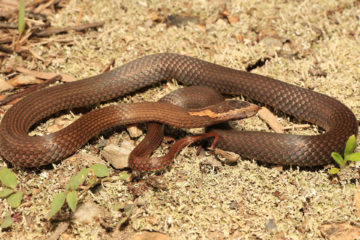 It's important to realise that many species of snake can vary in colour, pattern and size. This often makes it very hard to make a positive identification of the snake. You should always assume that a snake is highly venomous, keep your family and pets at a safe distance and call a Gold Coast snake catcher.