Dangerously venomous
Relatively uncommon
Growing to 1.2m (Avg 90cm)
The Stephens Banded Snake is not a very commonly encountered snake, however they do exist in good numbers within South East Queensland. Stephens Banded Snakes are known for being a primarily arboreal snake, spending a great deal of time above the ground in the hollows and cracks of old trees. On warms nights, this snake can be found travelling on the ground and will occasionally travel into properties. This species feeds on frogs and rodents and is the most common in heavily wooded and hinterland areas. After each breeding season, pregnant females give birth to 3 to 8 live young.
SEE ALSO: BANDY BANDY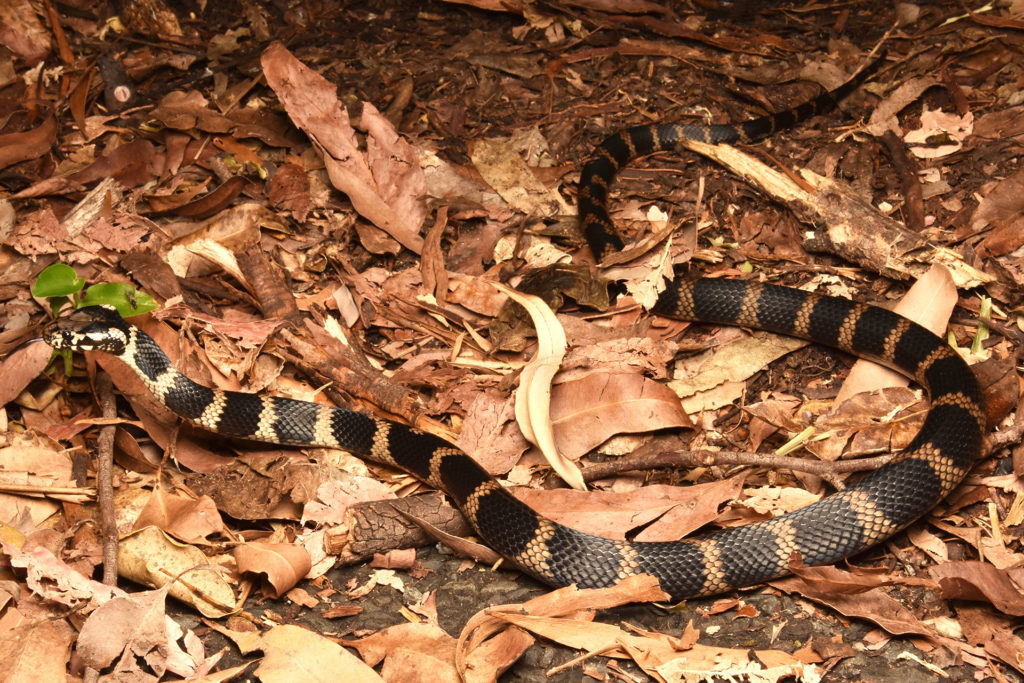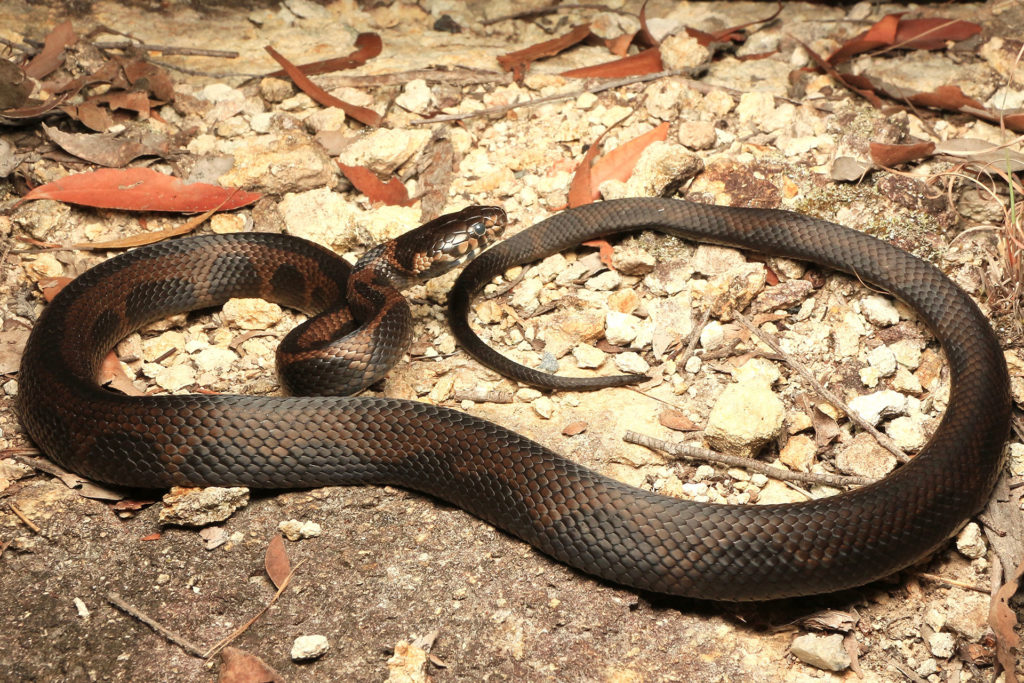 It's important to realise that many species of snake can vary in colour, pattern and size. This often makes it very hard to make a positive identification of the snake. You should always assume that a snake is highly venomous, keep your family and pets at a safe distance and call a Gold Coast snake catcher.